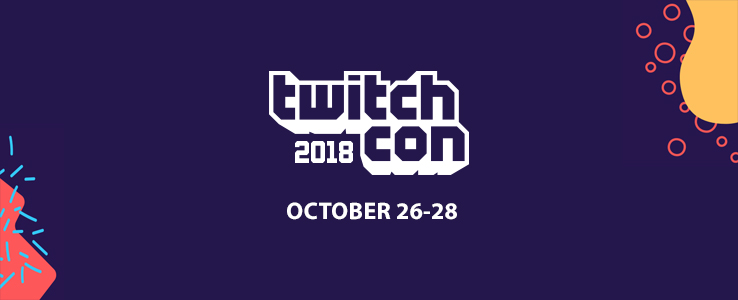 Today marks the start of TwitchCon 2018, Twitch's annual event being held in San Jose, California this year. The event will be held at the San Jose Convention Center and run from Friday,October 26th to Sunday,October 28th.
This years TwitchCon will be the fourth consecutive year for the event and is expted to bring in over 50,000 attendees while boasting 133 Exibitors, 77 Artists, 15 Twitch Ambassadors and over 2,000 Twitch Partners. Their will also be 18 different types of activies for attendees to participate in including: Meet & Greets, Streamer Zone, Esports Stage, Artist Alley, and of course the Twitch Party. For a full list of activies please go here.
WATCH TWITCHCON LIVE
HELPFUL TWITCHCON 2018 INFORMATION
TwitchCon Hours
Friday: 11AM - 6PM | Saturday: 10AM - 6PM | Sunday: 10AM - 6PM

Event Links
Sesion Schedule | Events at a Glance
WHAT IS TWITCHCON?
TwitchCon is a celebration of all things Twitch, from the streamers and their communities, to the developers who make the games we love. At TwitchCon, we all gather to learn and play together.