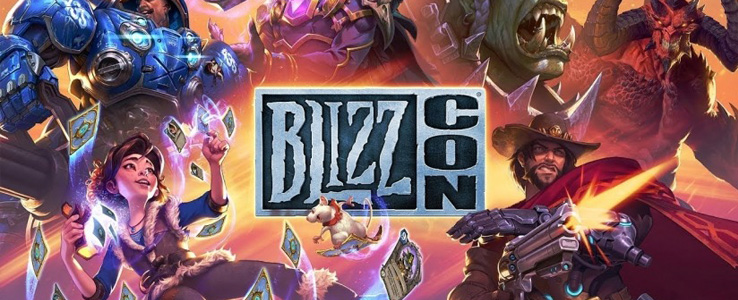 BlizzCon 2018 Starts Today

BlizzCon 2018 is set to kick off today, November 2nd at 11:00AM (PT) , with Blizzard's opening ceremony. The opening cermoeny will be free to stream across multiple platforms. If you want to livestream the event's other panels, where developers will dive deeper into today's news, you'll need a BlizzCon Virtual Ticket, which costs $49.99.
This year's BilizzCon will also host the finals for five of their E-Sports titles, Overwatch, StarCraft 2, Hearthstone, Heros of the Storm and World of WarCraft, which are set to kick off at 12PM (PT). The five E-Sports titles will make up six different tournments, Overwatch World Cup 2018, StarCraft WCS Global Finals, HearthStone Global Games 2018, HCG Finals, WoW Arena Wordl Championship and Wow Mythic Dungeon All-Stars. You can learn more about these events by going to the offical BlizzCon E-Sports website.
BLIZZCON 2018 CHARITY AUCTION
Along with BlizzCon Blizzard also hosts a charity auction that benefits the Children's Hospital of Orange County. The auction will be running through Tuesday, November 6. The auction gives the hardcore fans a chance to score awesome new loot for their collection while benefiting a great cause. You can view the official charity auction website to see all the awesome loot.